Moderator: bclaire
This looks cool! Boss Waza amps sounds great. The Waza line is doing great things!
https://www.gearnews.com/namm-2019-boss ... alve-amps/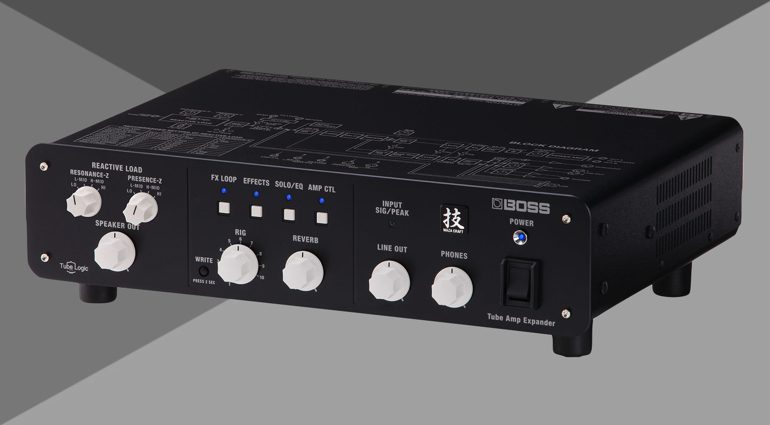 ---
Duke of Orange
Posts: 6776
Joined: Tue Aug 18, 2009 9:08 am
Location: Derby, England
Sounds like some competition for the fryette power station....
Ant

Orange Gear: RV50 MKI, R30, AD15, AD5, PPC212
Past Orange: Orange AD30TC Combo, Tiny Terror

Guitars: Gibson Les Paul Standard Faded, Vigier Expert Retro 54, Gibson SG 70s Tribute, Aria Pro II RS X80, G&L ASAT Special Tribute
---
Pretty advanced. Interested to see the price.
Some features
-First-of-its-kind tube amp command center, built with Waza expertise and the Tube Logic design approach
-Advanced variable reactive load circuit with discrete analog components supports tube amps up to 150 watts
-User-adjustable impedance tuning correctly matches the reactive load to your amp, retaining its natural tone, dynamic feel, and distortion characteristics
-10 recallable rig settings for storing favorite setups
-Deep real-time performance control via GA-FC/FS-series footswitches and MIDI I/O
-Built-in 100-watt Class AB power amplifier with discrete analog design and seamless volume control
-Powerful DSP section with 32-bit AD/DA, 32-bit floating-point processing, and 96 kHz sampling rate
-Customizable stereo effects with premium tone quality: compressor, delay, reverb, and four EQs
-Seven mic'd cabinet emulations with five selectable mic types, plus four slots for loading user speaker IRs
-External effects loop with selectable series/parallel operation and control jack for switching amp channels
-Parallel speaker outputs for connecting up to two cabs for gigging
-Balanced XLR line outputs (mono and L/R stereo) for connecting to FOH console, stage monitors, and recording devices
-Headphones output for quiet practice with cranked-up amp tones
-Dedicated editor software (Mac/Windows)
-USB for direct audio recording and editor communication
https://www.boss.info/uk/products/waza_ ... _expander/
---
Who is online
Users browsing this forum: No registered users and 35 guests