Back in 1999, shortly after I bought my AD15, I went to the Orange shop on Denmark Street in London asking about a 110/220 voltage converter to use when I took the amp back to the USA. They brought
Ade Emsley
up from the basement to help and he explained how to rewire it for 110V so no need for a converter. Great!
He also
told me about a couple of mods I could do to make it sound more "gnarly".
Here are my notes from that discussion: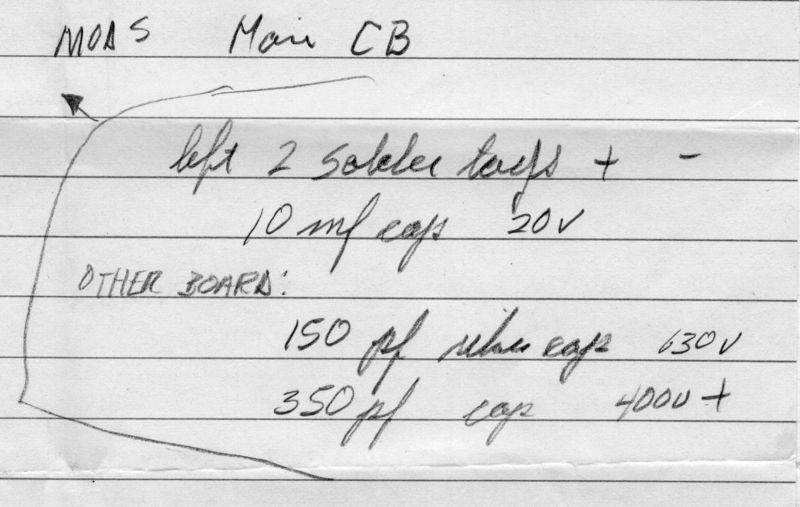 The first mod is pretty clear. On the main board the left 2 solder tags he's talking about appear to be the C4 cap position that's empty and labeled O/C (open circuit?) on the schematic:
http://s106.photobucket.com/user/orange ... sort=3&o=1
He suggested adding a 10 mf 20V cap there.
I'm wondering if it would be feasible to add a micro switch in addition to the new cap to make the mod switchable or would that potentially add noise to the circuit?

The second mod is a little more fuzzy. As I recall he was talking about replacing the 150 pf 630V silicone cap (C3 in the schematic) with a 350 pf 4000V+ cap.
Does this make sense? Is going from 630V to 4000V really necessary or is that just a standard value for 350 pf caps?

http://s106.photobucket.com/user/orange ... sort=3&o=2
Any thoughts?