This sticky refers to the tube/valve optimization device, the Orange OV4 TubeSync. I'm going to try to put all of the information available in this sticky to help you.
One very important consideration: you will probably have to remove the chassis (slide it out) to fit the DIVO tube/valve sockets and tubes/valves in. There is very little clearance between the top of the tubes/valves and the head sleeve. I was able to fit the tubes/valves into the DIVO socket and then angled them in on my OR80M because it has slightly more space than recent amps. I'm talking 3/8 of an inch.
Remember, amplifiers contain voltages that could kill you so be careful not to touch anything inside the amp.
Manuals can be found here:
DIVO OV 4 Manual
DIVO Installation Guide
Bias Runner Information card
Software is available for both PC and Mac. Contact Orange if you need the Mac version.
It is vitally important that you
do not have the amp on or plugged in
when you hook up your computer to the DIVO.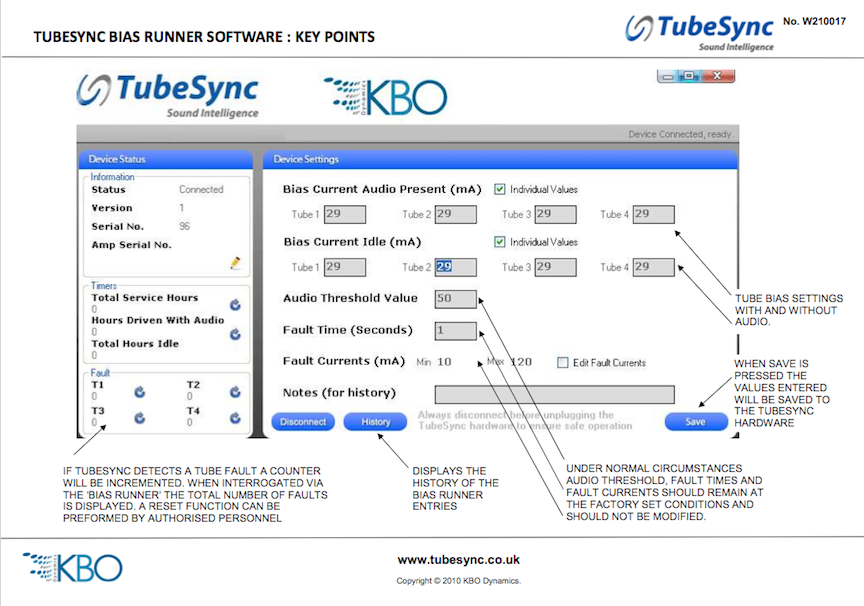 Here's what they look like installed on the back of an OR80M and an AD140TC: