God bless the Big Muff. Such a great distortion/fuzz pedal. The history and lineage of just this one particular pedal and all of the different versions of it floating around out there, each with their own personality and tone, is fascinating.
I can still remember the first time I heard one. I had stopped in at a little music shop I used to frequent for strings and things back when I was a teen in '95. I had seen ads for this "reissue big muff pedal" in guitar magazines and thought the name was kinda funny. I saw one sitting in the display case and decided to try it out not knowing anything about them. I played a v7 green russian bubble font through a mid-90's Laney VH100 head. It was almost a religious experience for me. Since then, I always wanted one, but I never had the money for one. My folks wouldn't buy one for my birthday or xmas because it was too expensive at the time. I quit playing guitar for a number of years, and came back to it in 2016. I started looking online trying to find one, not knowing that they had become highly collectible and pricey as hell. I was SHOCKED when I saw prices like 400 bucks attached to them.
I looked and looked and wasn't able to find a green russian one ANYWHERE in my state, but I did manage to find a v8 black russian Big Muff from 2008 (according to the sticker in the battery area), which was one the last years they still made them in Russia and was also one of the few that was wired true bypass. It was in pretty shabby shape, missing the rubber feet, missing the battery door, had a hole drilled into the side of it to fish a power cord through to attach to the battery connect. I found some feet for it in some junk parts I had in the basement, and I meticulously precision redneck-fabricated a replacement battery door for it from some sheet metal with tin snips and channellock pliers. It's kinda ugly, but it gets the job done. It sounds really similar to the green ones. But... it's just not the same. I also bought one of the recent op-amp Big Muff reissues. I'm not too crazy about it. And even thought I do have a Russian one, I've still obsessed over wanting a GREEN v7 one, tall font or bubble, but preferably bubble font (like the first one I ever played).
Finally found one on the internet just after Xmas for a really good price, 220 bucks, a lot better than the 350 and 400 bucks I've been seeing. It appears to be an early bubble font version in a tall font style housing. Should be delivered sometime next week. I can't wait to finally get it and play through it. Now I can get on with my life... and probably find some other pedal to start obsessing over.
WALLPAPERS!
I like to screw around with photoshop sometimes, making desktop wallpapers and graphic mods for old PC games. I made these desktop wallpapers. Thought I'd share them. They're all 1280x1024. I know most people probably don't use that anymore. I'm using an old archaic standard ratio monitor, not a widescreen. So if anyone wants one of these in a wider size, let me know what size and I'll try to do it. Can't really go too much taller than 1024 pixels though, I'd have to artificially stretch it and it would degrade the image quality a bit.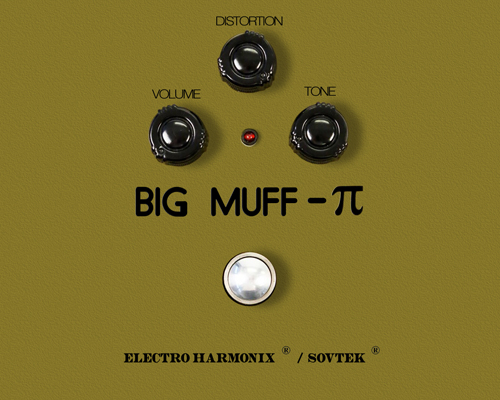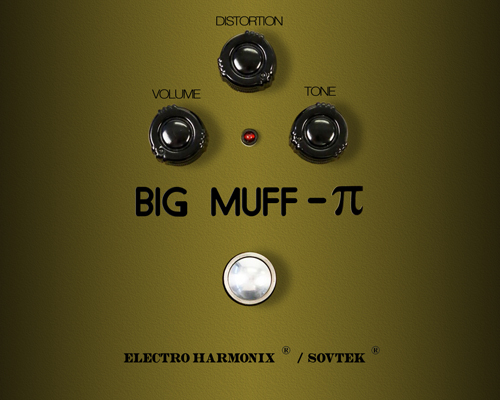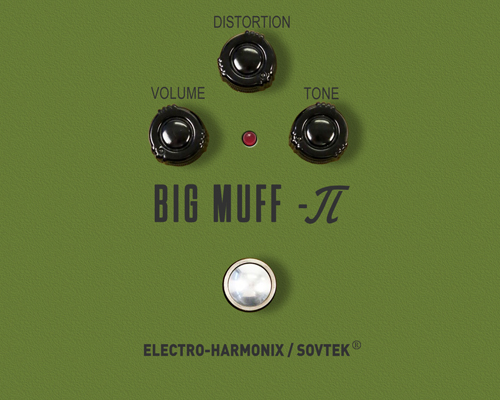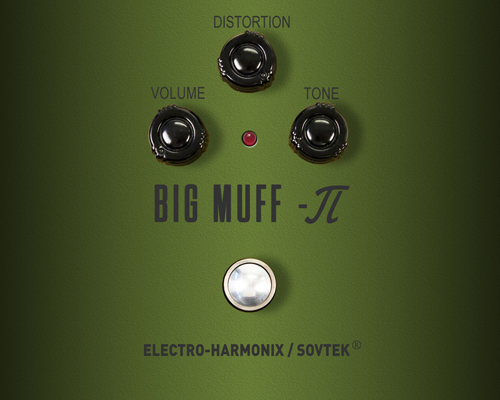 I also have another one of a real photo of a v8 black russian Big Muff that I played around with to make it into a wallpaper. Still 1280x1024.