So....
Here's the whole story.
I bought 2 Marshall Superleads, and an A and B cab from my friend Dave back in 1978. Used to use all of it in clubs. Stupid loud. Sold the Marshall heads over the years but kept the Marshall cabs - they date to 1970. Original greenbacks. Fast forward to two years ago. My friend Dave really wants to buy them back. I don't use them anymore so they're just taking up space. We finally settled on a price and I brought them to his gig (he's in REO Speedwagon) at the Hampton Beach Casino and had a blast at the show.
Here's me with Charlie Farren, Dave Amato, and Johnny A.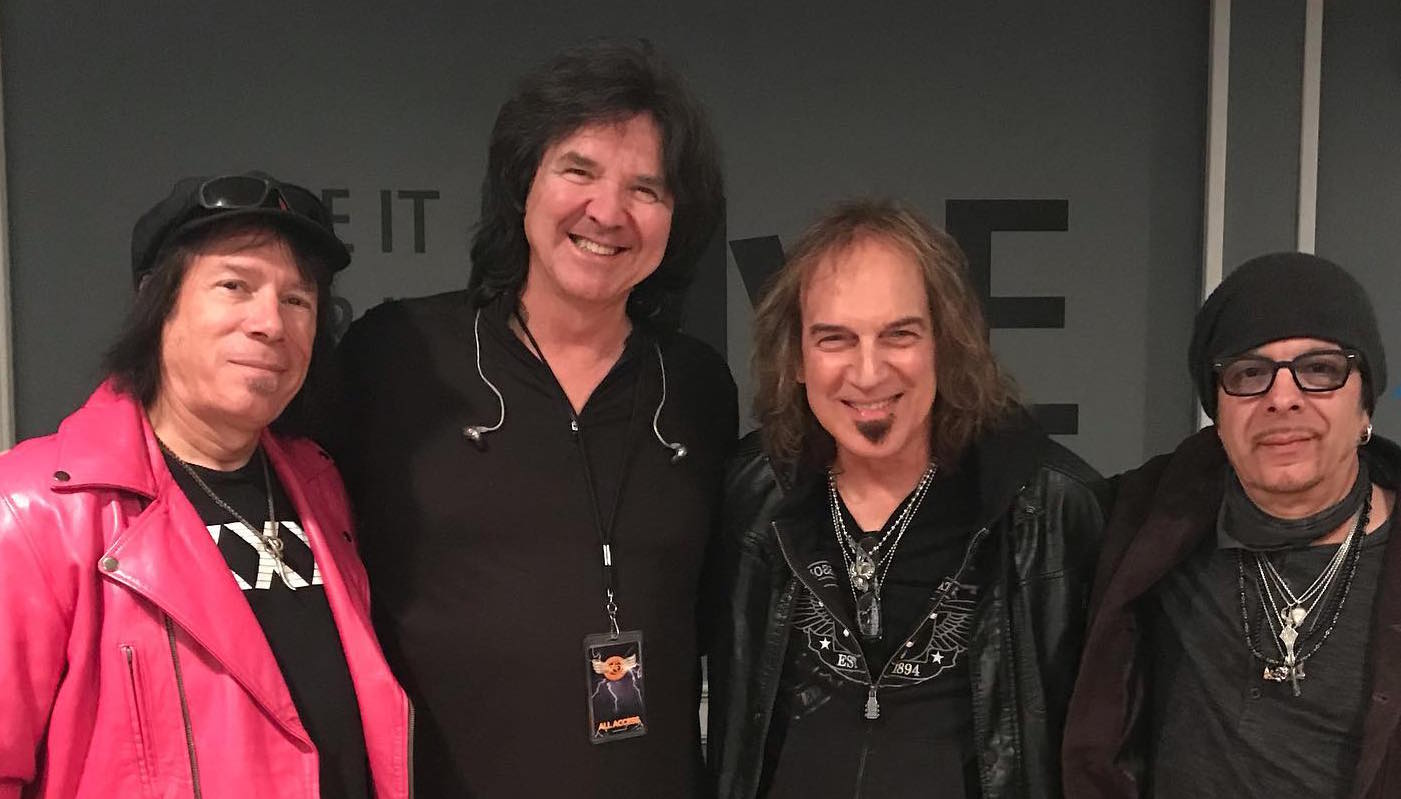 So with the money I got I decided to get a guitar I always wanted - a Zemaitis. This is the Dragon and Heart model, 24 fret. Pretty cool. A little dark but really full through the AD30TC with the whole band.