Not an Orange, but my brother shows up at my house the other day and says "I have something that you might be interested in and I thought I'd check before I bring it to the transfer station."
In the back of his ancient Suburban is a '65 Univox U-45B amp. Original Jensen Special Design speaker, and some wacky tubes. Uses a pair of 6BM8 output tubes that I think are shot. (didn't sound great) The 12AX7 is an original Mullard - going to test it with my Orange tube tester when I get home from vacation.
Very clean... here's an inside shot. Just realised I don't have a picture of the whole amp...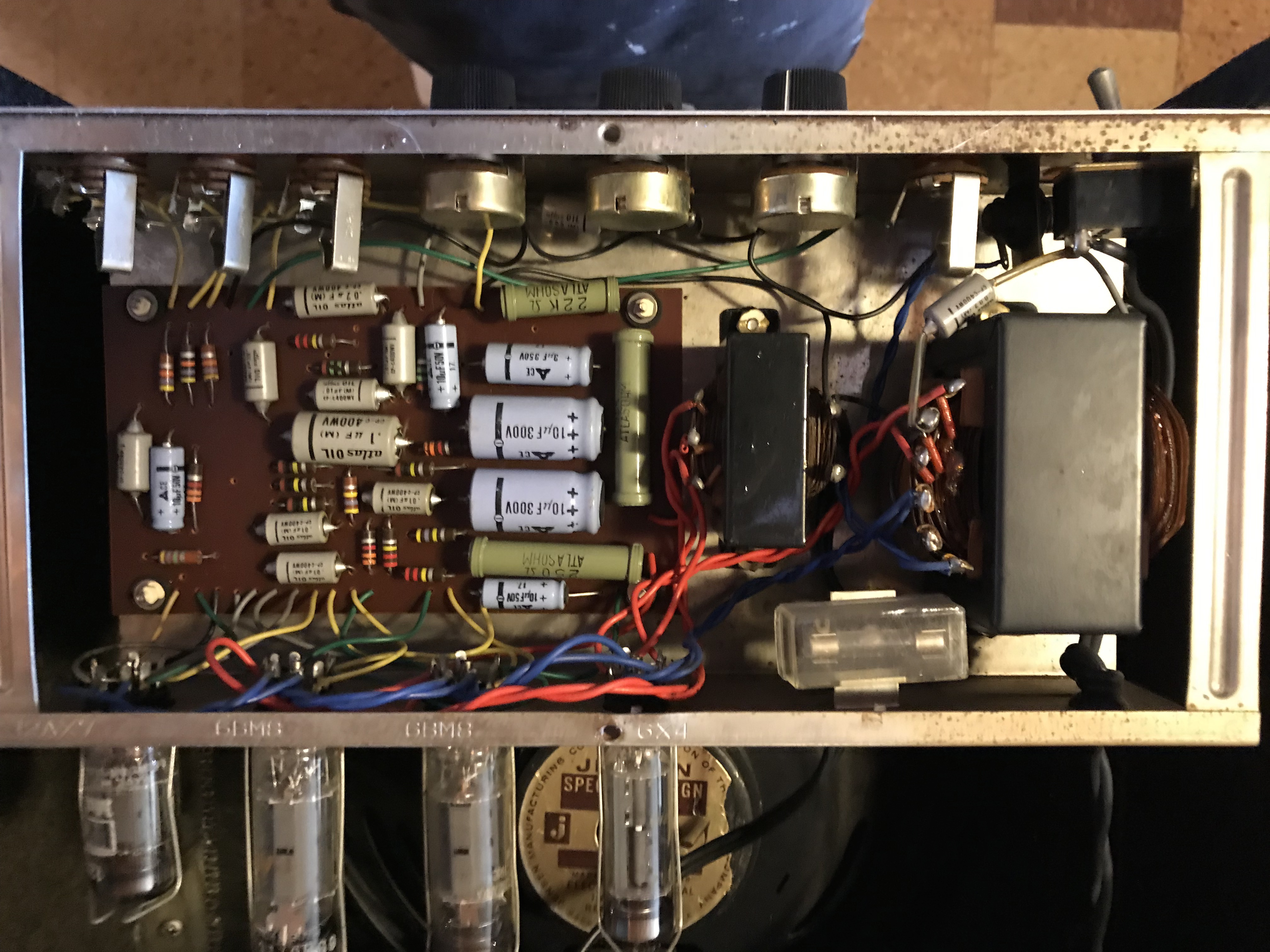 Here's a link to one on Reverb:
https://reverb.com/item/2220583-univox-u45b-1966