I figured this company from the 70s might be of interest here.
Unfortunately I don't have one, I was just surfing this site:
http://musiqueindustrie.free.fr/page23/ ... -76745.jpg
The amps seem cosmetically related to Orange, but they just copied the look. Their first and I think most well known amp is the MI60. The design is really interesting, 3 band eq and presence, and a big 4 position "attenuator" knob in the middle. Actually it's a very early master volume amp, the attenuator being a 4 position master volume.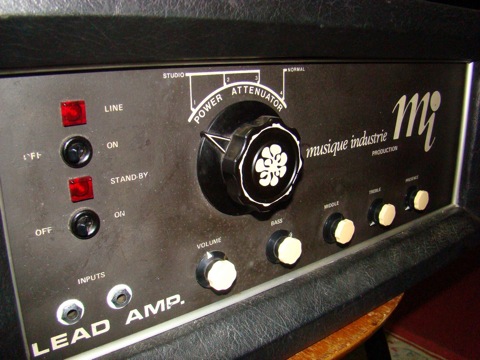 There are schematics and catalogues on the site posted above, which also has scanned catalogues and schematics from other French and European amp companies.