So far, so good. This was a special order for another customer, that flaked out when it came in. Balked at the sticker price. One guy bought it, came back within a week... too much amp for him.
Brought my pedalboard in, we plugged into a Orange 2x12 and spent at least 2 hours playing it. A bit darker than my usual Marshalls, but extremely articulate and just screams, when you open it up. Nothing like any of the SS Orange amps, I've played... which I actually really like.
It reminds me a lot of a Plexi, to be honest.
With my taste in guitars, I'm not surprised its voiced well for them. Asked them to stash it for me, on the promise I'd buy it. 3 months later... it came home.
I had tried matching it with my 1960AV, loaded with Marshall Vintage. Wasn't really feeling it, so I tried running it through a Mesa Boogie 1x12 Recto cab. That was the match. The Orange cabs sound real similar to me... so I traded an old Tweaker 15 head and the Mesa, for a PPC412.
Invested in a Hotplate as well, as I think the CS50 sound better pushed. Give up a little bit of tone, but not so much it bothers me.
Making room for the new cab.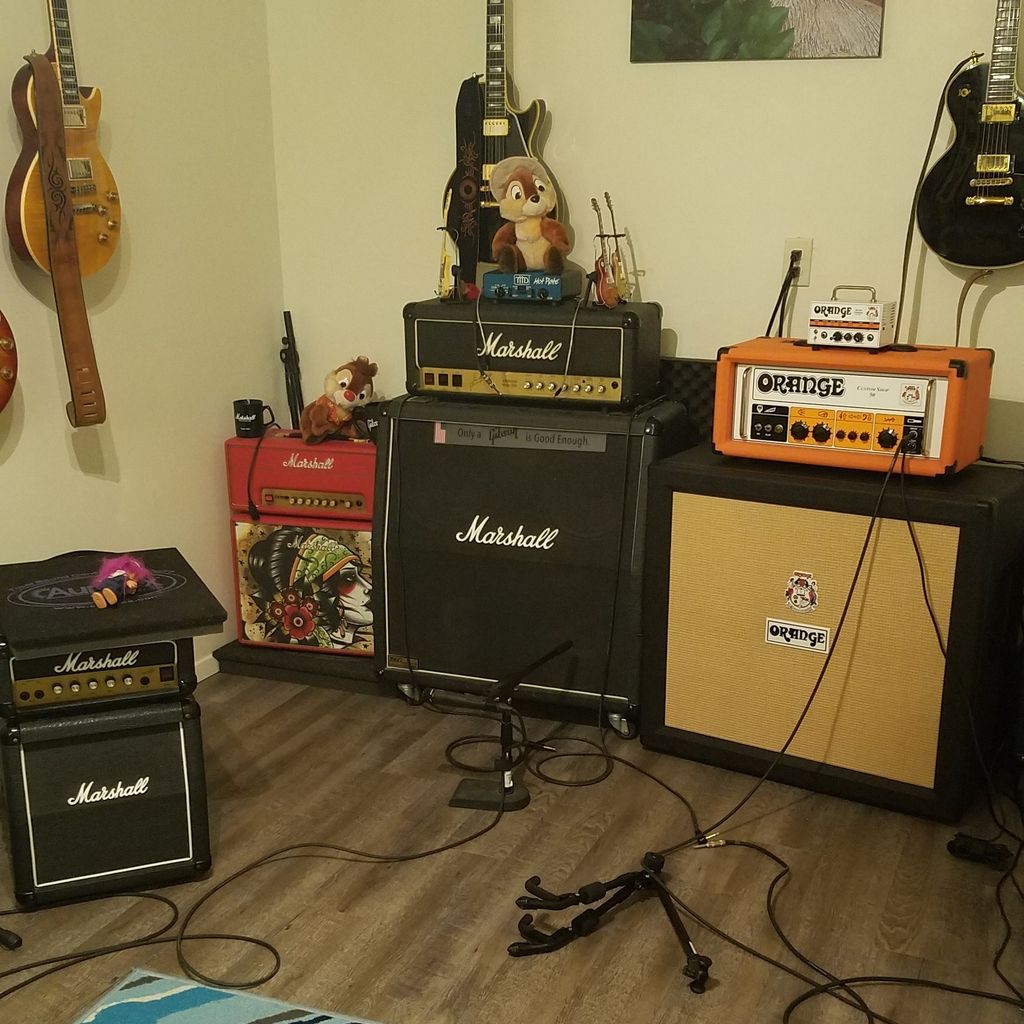 Finished!
Some glamour shots...