So this is a little bit of a different New Amp Day. I just received the shipping confirmation for my Fryette Power Station so now we start the waiting game.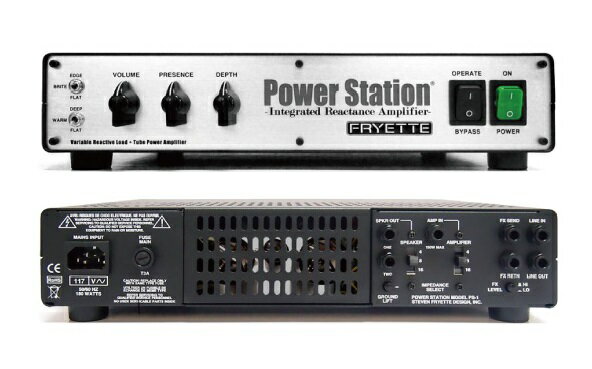 For those who don't know about the Power Station it is a bit of a jack of all trades for studio and live usage.
It is:
1) A reactive load box (4, 8, & 16) and attenuator
2) A dual 6L6 50 watt Power Amp
3) A post power effects loop
4) A 50 watt re-amper
Essentially it very transparently turns your amp signal into a line level and then feeds that into an amazingly transparent 50 watt power amp with volume and eq control so you can turn it from speech level volume all the way up to a full clean 50 watts. So this would let me crank my 100 watt Marshall and then manage the volume all the way up to a full 50 watts which would be already louder than I could get away with on stage, all the while keeping the tone of the cranked 100 watts. In fact it states it handles up to 150 watts perfectly safely.
I can also do this without a speaker cab attached and go straight into a DAW with cab sims (such as Wall of Sound III) for silent recording.
Otherwise I can run something like a POD or Guitar Rig into it for tube power amping a digital signal.
Finally, I can take my little 4 watt Vox themed 60s bakelite radio amp, set it to that sweet spot which is far too quiet to use outside of the bedroom, and then re-amp it up to a full 50 watts.
Really, the only problem with this unit is that I feel I should have bought two of them.
The demos have been very favourable, with even Dave Friedman stating he wanted one.
I was about to buy a Rivera RockCrusher Recording for my home studio and live attenuation however this video sold me:
https://www.youtube.com/watch?v=CAGXRDfCF30
" onclick="window.open(this.href);return false;
Can't wait for it to arrive. Should be within the next week or so.