I just sold my lovely duesenberg.
I only bought it to make cash, but I wasn't expecting it to be that nice. I had a heavy heart as it went out of the door.
I can see another one of these in my future - really great guitars.
The problem was that it turned up to early in the chain.

With 2 kids around here, I realised my funds (what funds???) for music acquisition were limited. So I decided to try and make my small fund work for me.
I bought that Laney LC30 MKII. Lovely clean channel, around £45 profit.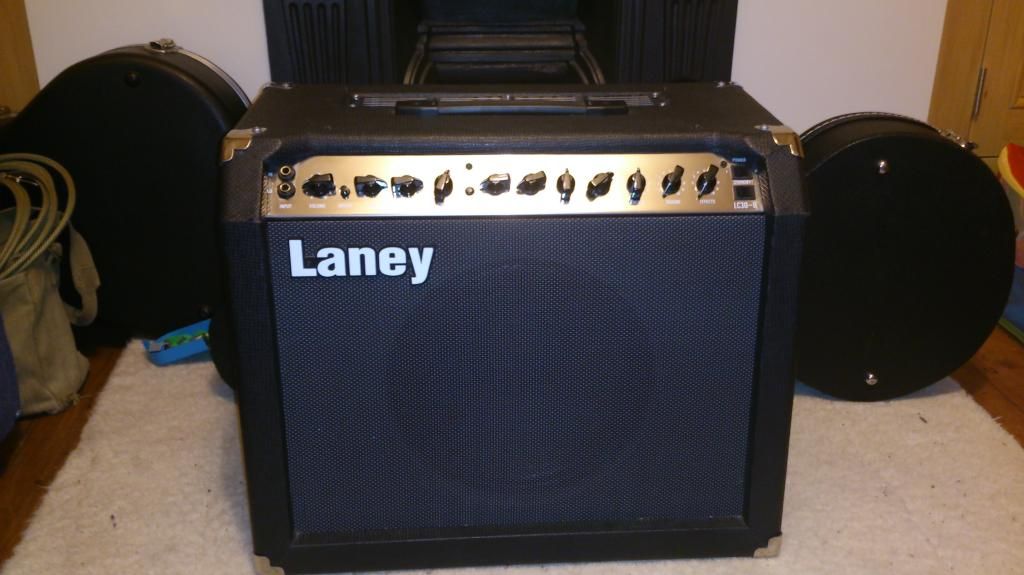 I also had a way huge swollen pickle with a really cool rustyJames Trussart enclosure, that I bought drunk playing the "let's see what his max bid is" game. I found his max bid, and was horrified he didn't bid anymore. Anyway, it turned out to be a great pedal, and a £30 profit. It was also signed by Jorge Tripp and James Trussart.
In the past I've also managed to make profits on an Orange AD5, and a Marshall dsl, but that got "reinvested" into plastering a corridor....
So with those 3 (duesenberg, laney and swollen pickle) I've managed to turn £300ish into £500. That sweetens the loss of the duesenberg a bit, and means I can look at the next amp/guitar I'll try to make some money on.
I can totally conceive that when/if I make enough cash with this, I might by another of those duesenberg, and a regular swollen pickle too - sick pedal. I miss it now!
So what have you been up to yourselves ?
Beside steamboat who's just after owning all AD15s ever built and Billy who just buys everything to keep, what have you been selling? I find that buying /selling great entertainment, and a good way to try out some gear you wouldn't necessarily think of buying, like this laney, Marshall or duesenberg.
Successes? Losses?