So, after a looong day at work, I finally got home and the Reeves was waiting for me, dying to be unboxed and rocket out!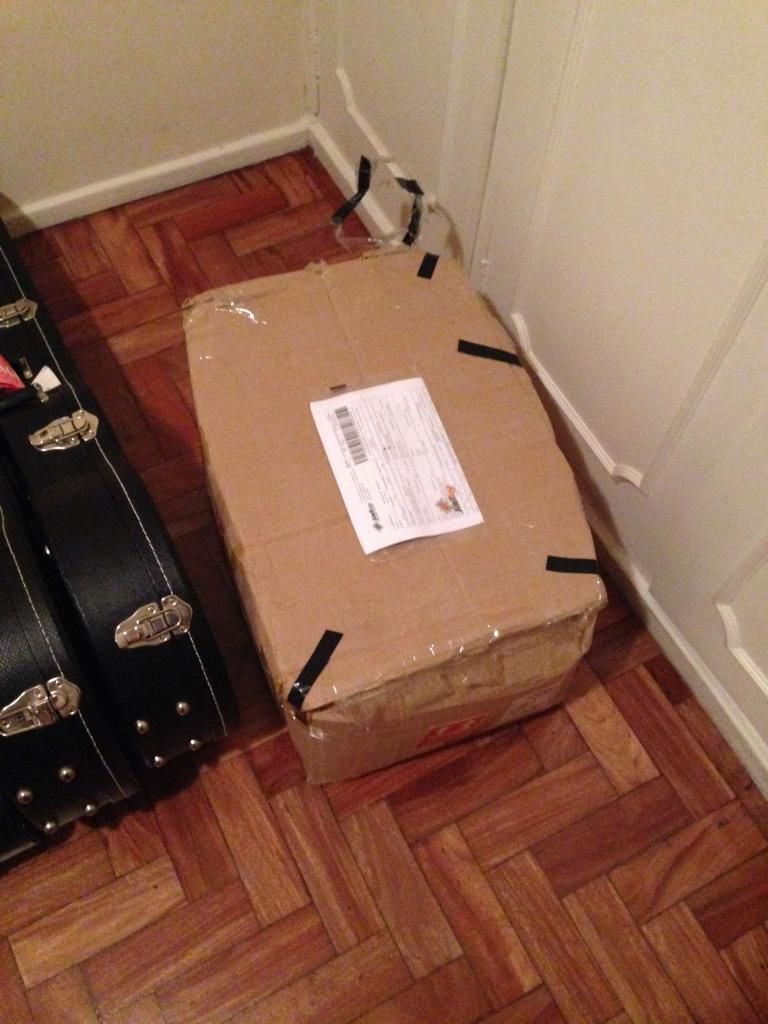 First impression, it is extremely light!!! Despite of its size (almost the same as the Rocker 30), I think it weights less than the Rebel 20. And, ITS ORANGE!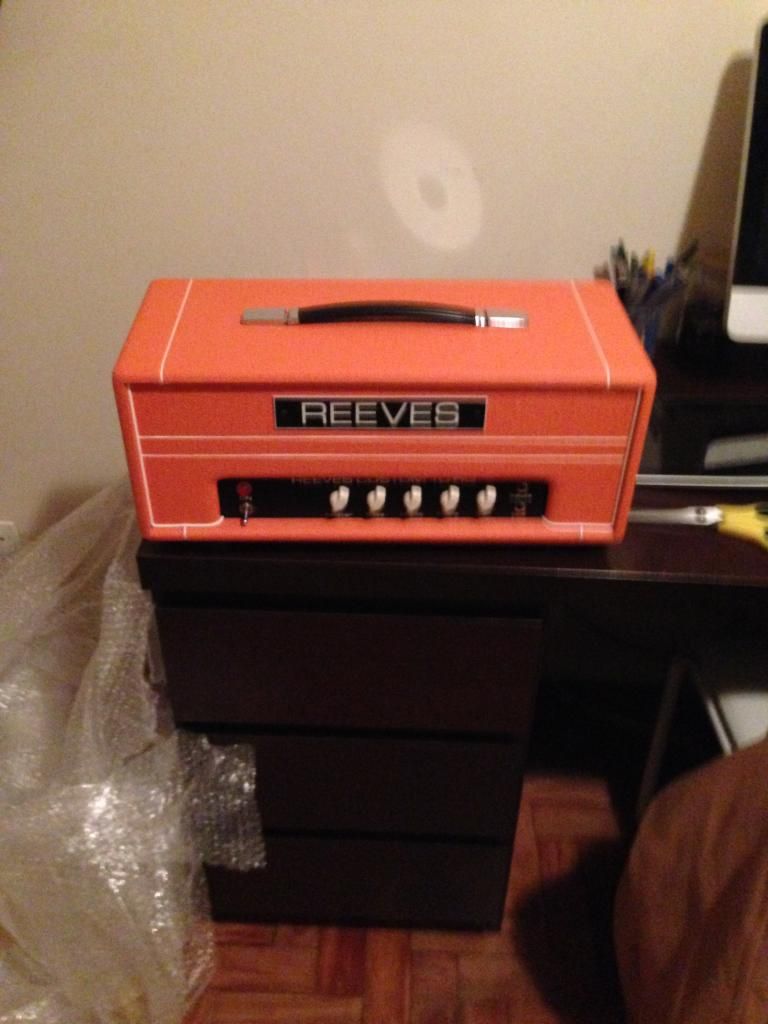 Looks amazing on the top of the Rocker 30!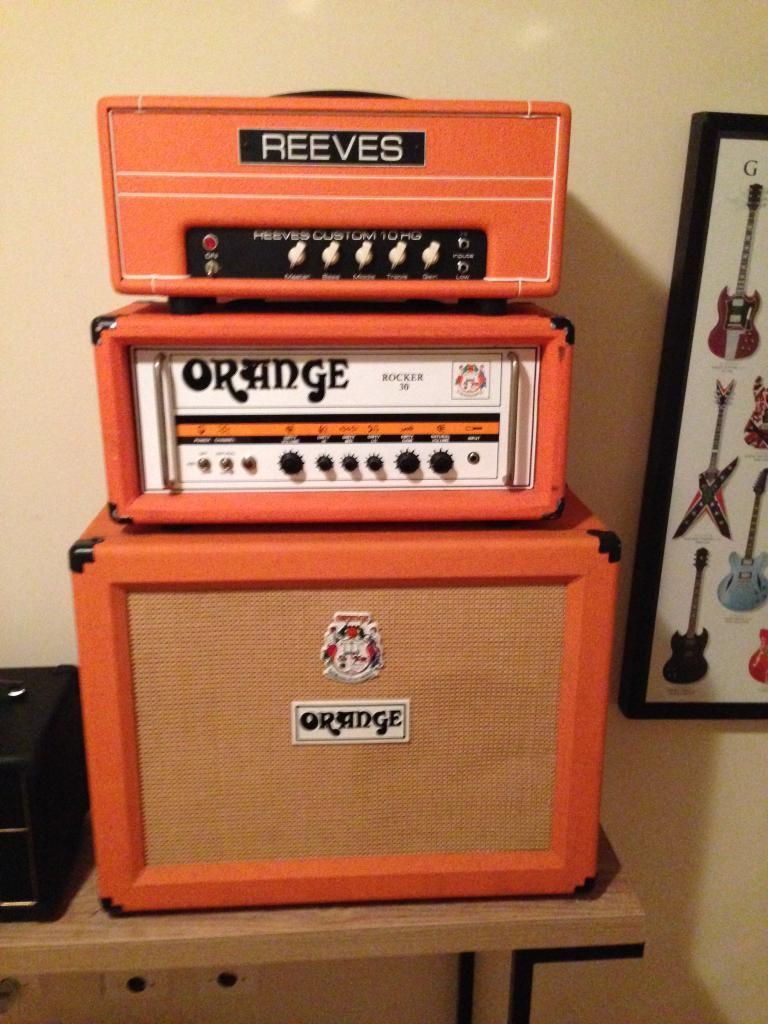 No standby switch. Very simple, no bells and whistles (like FX loop or voicing modes), purely plug and play.
So I plugged my Les Paul Standard and put everything at noon. Nice rock tone! Very Marshally - which for me is a good thing.
I played around with the knobs and, with the gain set at 9-11 o'clock, I got GREAT Zeppelin, ACDC, ZZ Top tones. Very JTM 45 on steroids. And the greatest thing - VERY REASONABLE VOLUME. I mean, I finally understood why the previous owner wanted to trade it. I am not sure the amp will hold up on a band situation without being miced up. But for me, it is a good thing. Great tones in reasonable, apartment-friendly volume.
Moving up the gain, the amp gets into 80s hard rock territory. Very nice, but currently, after spending around 40 minutes playing, I prefer the gain at 10-11 o'clock.
Good midrange, nice bass response. The amp is a little monster - so much superior than the Egnater.
No headroom. Although, to be fair, it is only 10 watts and it's not what the amp was designed to do.
To think that I even got money out of this trade... Could not be happier!
Gonna spend some more time with it along the week and try to upload a demo - since there are not too many on youtube,