Sorry for the mass picturing, but I need some help. I just hooked up my board, not entirely sure on the order of pedals as of yet - but y'all gave me some good recommendations to try! Anyways, I'm not getting anything out of the board. I have attached pictures so you can see exactly what I'm looking at. And I used the SKB manual card that came with to hook it up right. Basically, everything is cabled up, I can hear a hiss out of the amp but no sound. When I engage any one of the pedals or all of them, i can hear the guitar very faintly with the effect in the signal. The amp is plugged into the board power supply too - it's my little 20 watt Crush. Plugged into the wall or the board I had the same issue.
I checked the cables one by one straight from guitar to amp - no issues, I get guitar sound. I went through each pedal one by one (with the pedal plugged into the board power source), so output of pedal straight to the amp, and input straight from guitar. Bam, I get guitar sound and effect sound when pedal is engaged. The suggested setup for going straight into an amp, with mono input/outputs from each pedal is here (sorry for the blur, but the SKB manual image is so tiny!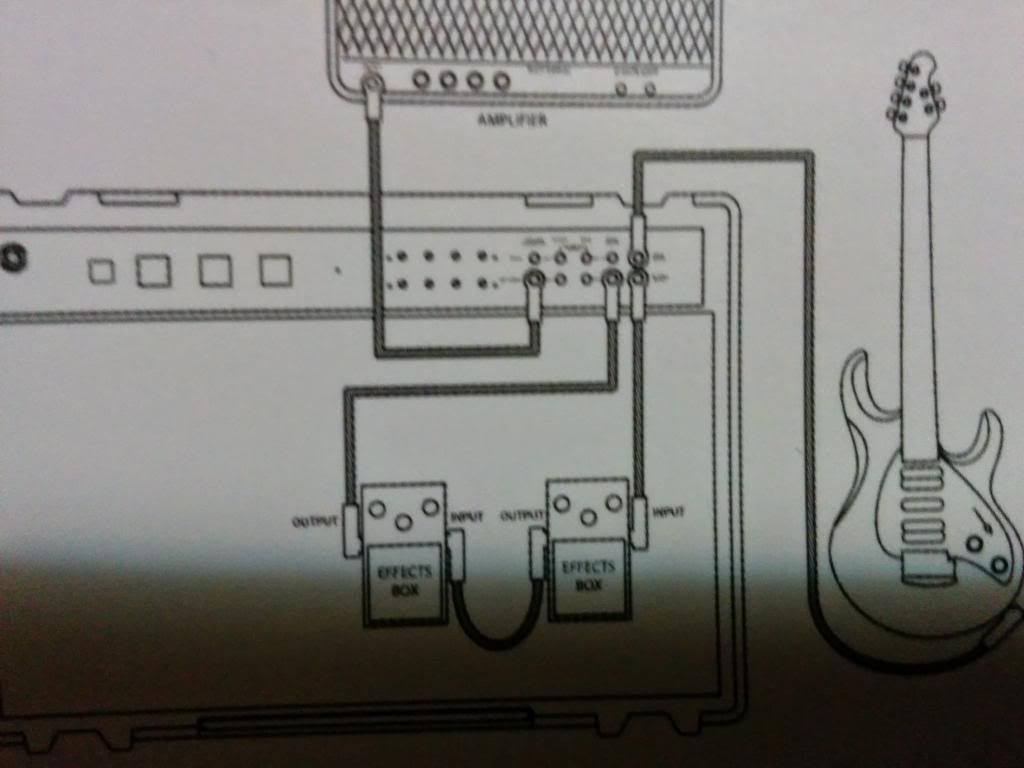 Here's the actual board setup, so you can see I have the inputs matching. Trust me that the cables here are going to where they are supposed to go! it's hard to capture it all: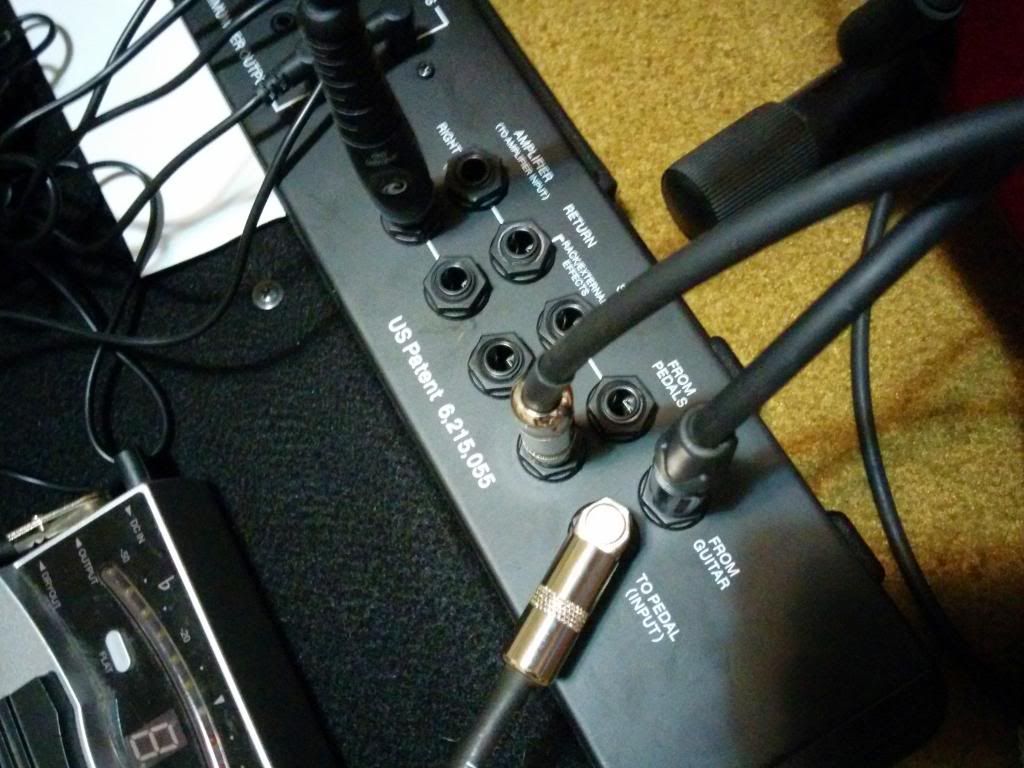 Here's the whole board, note I had the cable coming from the TC Alter Ego (far left pedal) unplugged at the moment when I snapped this: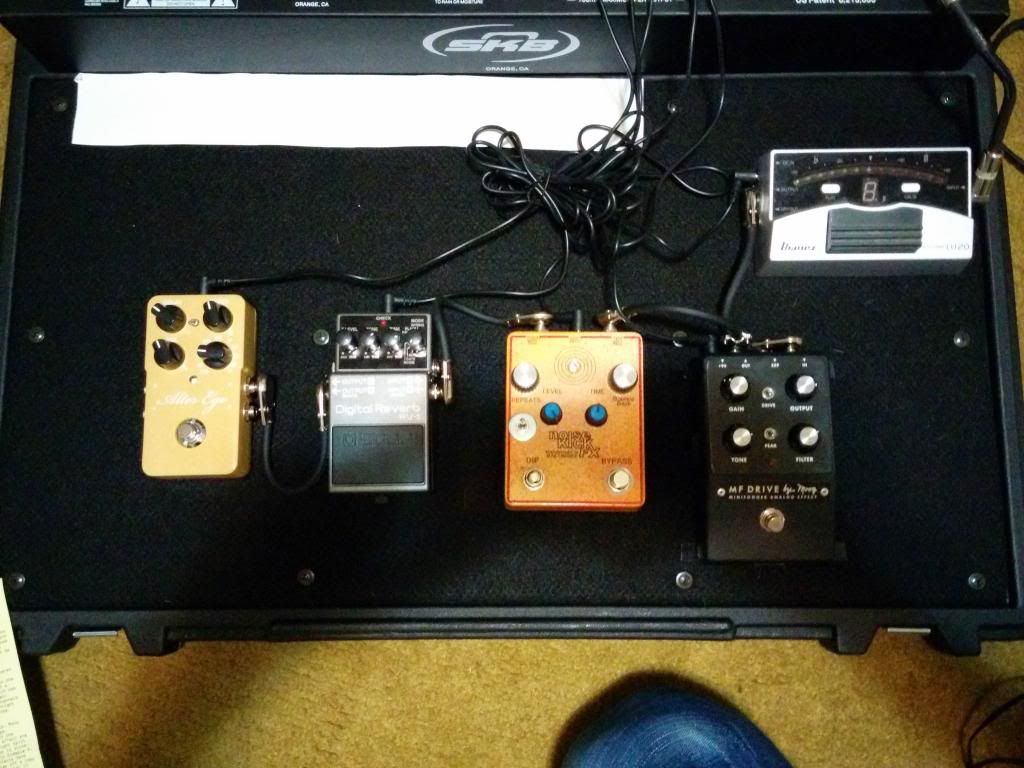 Any ideas?? I'm sure there's something really stupid that I'm doing or not doing!!