So, I've been working my butt off lately, so with some extra money, I decided to get myself a nice affordable vintage guitar. Bought this 1965 Fender Mustang (not reissue) from Guitar Center in Pittsburg for a STEAL! All original with original case. I got it for about 75% of actual value. I didn't realize it, but Guitar Center's vintage prices are really low. Guy on the phone said they intentionally try to undercut eBay prices. Good bit of info to have I suppose. Anyways here's a pic: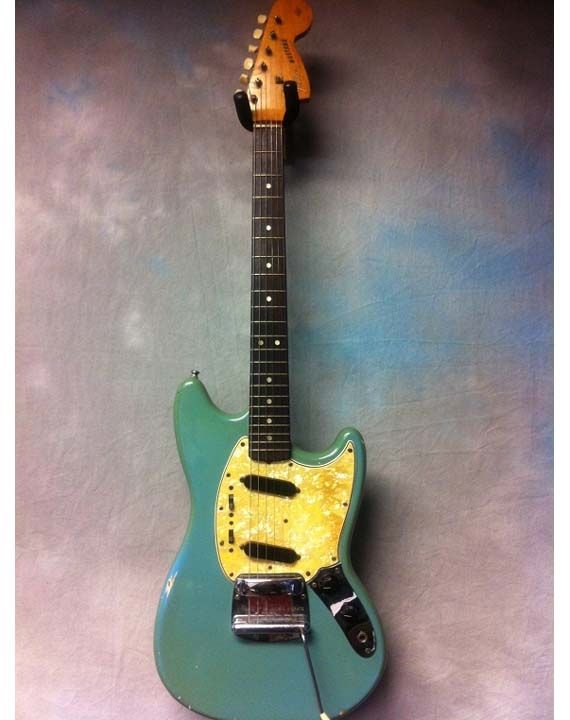 I'll upload way better pics later on when it arrives via UPS next week.
I've started a second band recently that's more 60s/70s garage / proto-punk stuff so this guitar through me Ampeg Gemini II should be just what the doctor ordered. Stoked!