So, after posting this, I started thinking. what I said in my prior post, in regards to the pedals in my loop, I hardly use them. I almost never turn the eq on and I use the delay for one song. So, I removed these, and the two 30ft cables to and from.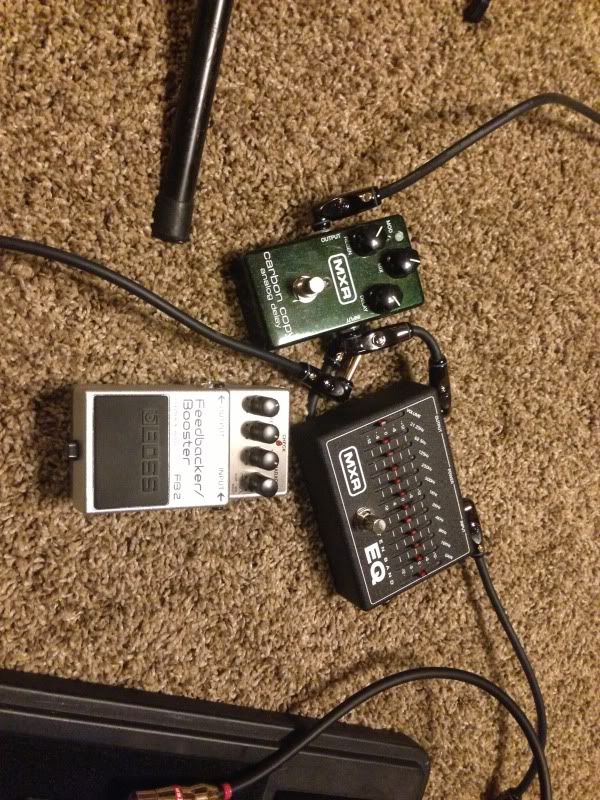 Now, I have only this, all pedals that I actually use and no loop.
We'll see how it goes.