Hey guys,
I finished a Telecaster parts build that I started ordering parts for around September. I finished before xmas actually, but I've been travelling a bit and playing the damn thing instead of sitting around drooling on it.
Anyways, here's some specs:
-2006 American Standard Neck, 9.5" radius
-MJT aged finished body (body built by Wildwood manufacturing), sonic blue
-The body came routed for SD style mini-hum so I had to dremel it slightly, but I did a surprisingly good job and still looks professionaly routed.
-Fender bridge with compensated saddles
-Curtis Novak matched handwound pickups
-Neck: Gibson style Firebird
-Bridge: Vintage styled humcancelling telecaster bridge pickup
-500k volume, 250k tone pot, .047uF Orange drop tone cap
-Standard telecaster 3-way switching (for now)
-I bought the hardware/knobs new, but did some slight aging on them (lightly sanding and leaving chrome outside for 4 weeks, occasionally wetting). Knobs were soaked in tea/coffee.
It plays GREAT and sounds awesome. No hum, but sounds just like a telecaster should. Maybe a bit fatter overall, but it's hard to tell. This guitar feels like I've owned it for years and years, but it's practically brand new!
Besides the feel and sound, the finish is great. Just the right amount of roughness around the edges so that I don't have to worry about keeping it pristine. Also, the color is pretty versatile and gets more/less green based on the lighting. It is also very thin but still quite glossy/reflective. Very happy overall!
Pics or it didn't happen: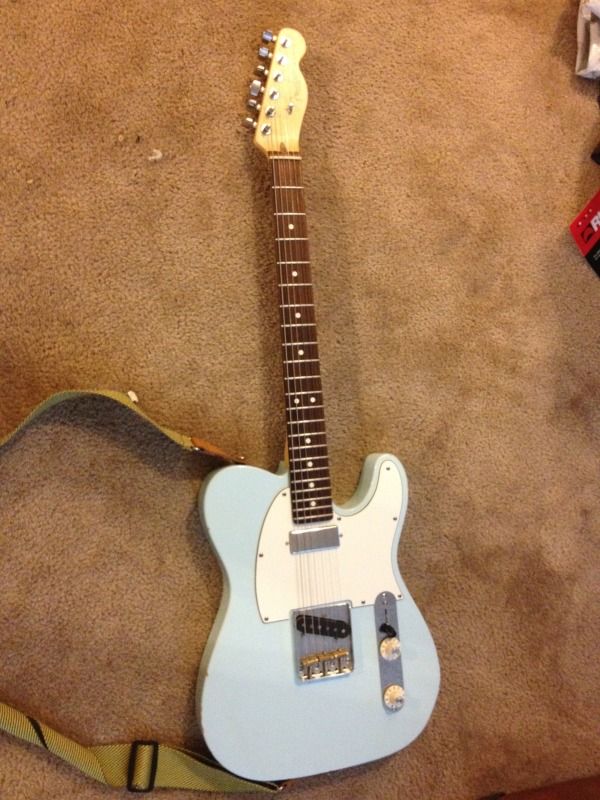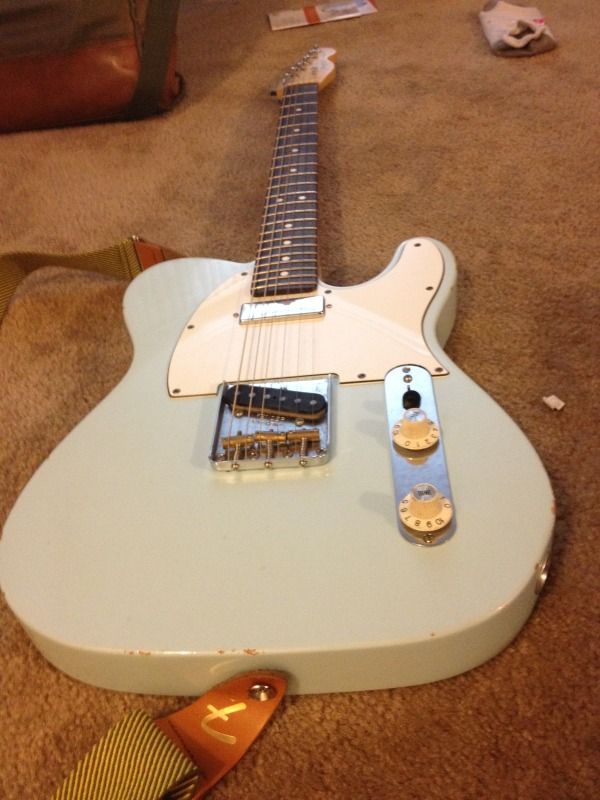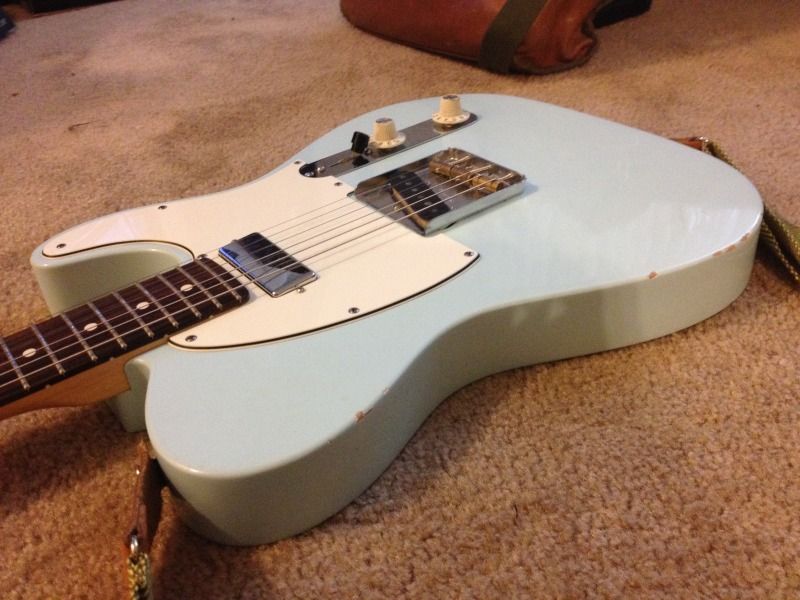 Obligatory pic with my Rocker 30: