Hey guys, it has been a little while since I have posted, but I am still lurking in the shadows

I just recently picked up a vintage 1965 Guild Starfire III in Cherry red with original mini humbucking pickups and bigsby. The guitar looks and plays beautifully and I am really excited to finally get my hands on a hollowbody like I have been looking to for a couple of years now.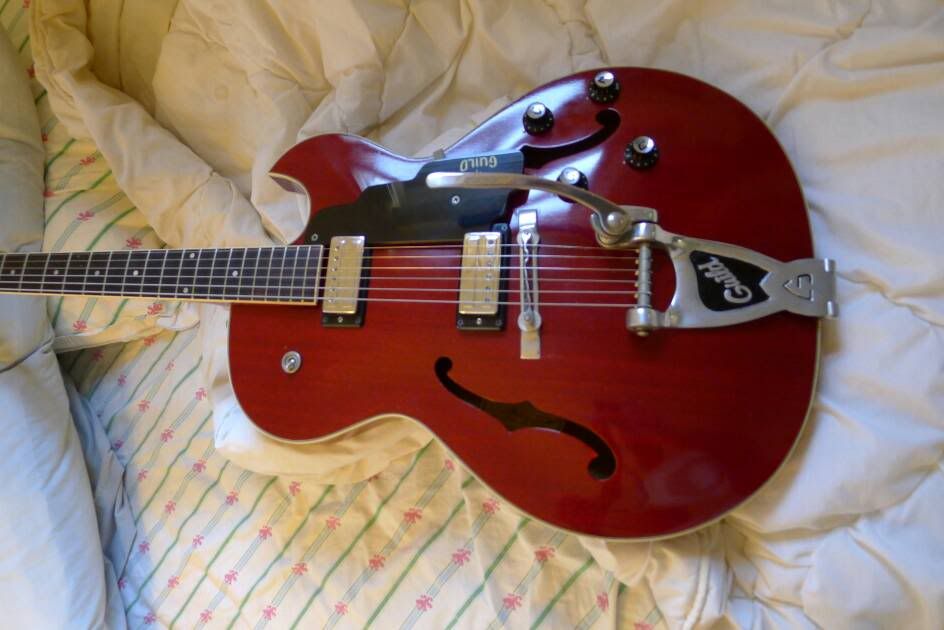 The only issue I am running into is that the bigsby is installed maybe an eighth of an inch or less over towards the bass side of the guitar from the middle. This is messing up the string alignment over the bridge pickup noticeably such that the strings do not pass over the pole pieces. The guitar still sounds great, but the cosmetic issue is nagging a bit for me.
Do you guys think I should reset the bigsby by drilling new holes, or do you think that will detract from the value of the guitar. I believe the old holes will still be covered by the bigsby once the new alignment is set.