Moderator: bclaire
Package arrived today, hope it'll do the job...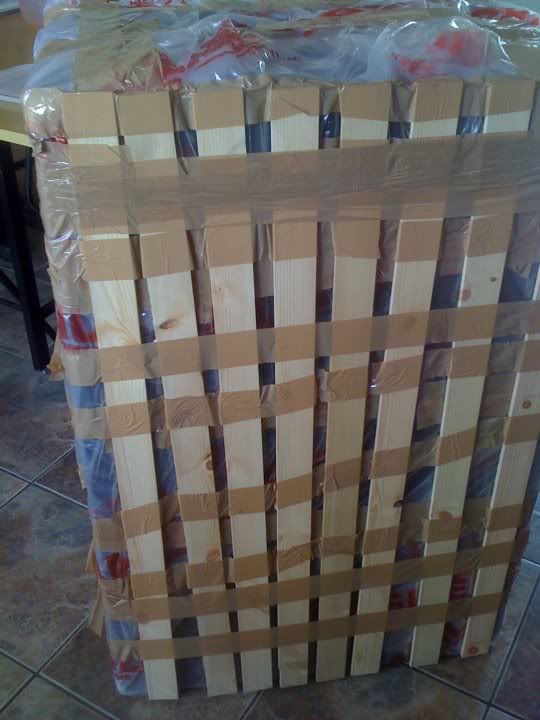 ---
Oh I believe that'll annihilate the job.

---

You never know, i can run my sp212 with it as well though if i need to....
---
---
That picture intimidates me
---
Duke of Orange
Posts: 6776
Joined: Tue Aug 18, 2009 9:08 am
Location: Derby, England
Congratulations. I hope you're proud.

Now my PPC212 feels all shy and inappropriate.

That thing must be A) bloody heavy, B) bloody loud.
You must be really chuffed!

Ant

Orange Gear: RV50 MKI, R30, AD15, AD5, PPC212
Past Orange: Orange AD30TC Combo, Tiny Terror

Guitars: Gibson Les Paul Standard Faded, Vigier Expert Retro 54, Gibson SG 70s Tribute, Aria Pro II RS X80, G&L ASAT Special Tribute
---
I am chuffed with it
, i don't know if my playing warrants it mind you

, weight is not too bad around the 50kilo mark (the speakers are custom neodymiums) soundwise, i'll find out at practice tomorrow, Matamp say they are voiced to sound like 1970's Electro Voice speakers. It's rated to handle 2400w

, i'll be running my Terror Bass 500 through it for the time being, i may change that in the future for the 1000w version or i may just do as Matamp suggested & get their new bass amp that should be making an appearance soon

.
---
Who is online
Users browsing this forum: No registered users and 14 guests