Moderator: bclaire
Picked up this love. Check it out:
RIC?
Admire...
---
Orange Hero
Posts: 481
Joined: Thu Sep 16, 2010 3:07 am
She looks beautiful! I've never played a Ric, but I've heard many good things about them! Congrats!
Equip:
2002 PRS CE 24
2006 Epiphone Les Paul Standard Plus Top
Orange Tiny Terror
Vox Lil Night Train
Marshall 4x12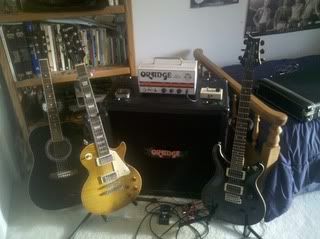 ---
Rocker
Posts: 198
Joined: Mon Apr 19, 2010 4:39 am
Location: Lehigh Valley, PA, USA
amazing...

great guitar.
Everyone tells me they're crazy. Well crazy people aren't so f**king boring. So wake me when you're through being cool, cause I'm snoring...
---
Oh man, as soon as I saw that picture of the black case I knew what that was! Congrats, those guitars are amazing IMO. I used to own a 360, and would love to have a 620 one day.

Never played a 330, but it looks sweet and I'm sure it's badass!!
Gibson SG Standard
http://www.nightmovesmd.bandcamp.com/
" onclick="window.open(this.href);return false;
Sovtek Mig 100h
TC Alter Ego
Mesa Oversized 412
Prev amps: 90s OD120, Tiny Terror, Rockerverb 100mk1
---
Duke of Orange
Posts: 5295
Joined: Tue Apr 13, 2010 10:23 pm
Location: Chicago
Man those things look great. Maybe I'll get one someday. Nice!
---
Orange Master
Posts: 2590
Joined: Thu Apr 22, 2010 2:00 am
Location: San Francisco, CA
Contact:
Outstanding! Great looking fireglo. I love my 620 so I hope you love your 330.
---
Orange Master
Posts: 1436
Joined: Mon May 25, 2009 3:17 pm
Location: Dunstable UK
Wow! A thing of beauty.

One guitar I love to look at which is so not me in a ric just like that! Never hear a bad word about them so good onya!
Tone is everything
---
Awesome!! Congrats man!
---
Orange Hero
Posts: 381
Joined: Fri Jun 11, 2010 2:18 pm
Location: Alderney, Channel Islands
Contact:
Sweet mikel - fine choice and welcome to the Ric posse.
Indeed a fantastic 'glo-job

Just one thing - watch out for your wall-hanger. Rics were very susceptible to finish staining from stands/hangers due to the composition of the 'conversion varnish' they used as lacquer. I understand they have recently switched to a different poly based finish and as your appears to be new this probably won't be a problem - but watch it like a hawk anyways. When was she born?
Bet you enjoyed the 'Rick-o-smell' when you popped that case open...mmmmm.
Cheers,
RB
CR60C+PPC112 Mini Stack
Rickenbacker
620/6 JetGlo |
G&L
Fallout |
Fender
P-Bass
MarkBass
Micromark 801
Past
Orange
Relationships
Micro Crush | Crush CR35LDX | Tiny Terror | OR15/PPC112
The Provocateurs Bandcamp
---
Tiny Terror
Posts: 105
Joined: Wed Mar 02, 2011 5:30 pm
Location: Mt. Vernon, NY
Congrats, dude! I love Rickenbackers, I was about to get a 360 but then the jacked up the prices.

Orange/ ESP nerd.
---
Thanks for all the comments. I really love this guitar.
---
Orange Master
Posts: 2357
Joined: Thu Apr 03, 2008 8:15 pm
Location: losering.
Contact:
SlovakZombieHero wrote:Congrats, dude! I love Rickenbackers, I was about to get a 360 but then the jacked up the prices.
check the secondhand market. you can usually find rics for a good price used, and there's no 10 month lead time from ordering to getting yr instrument.
http://myspace.com/rewritedept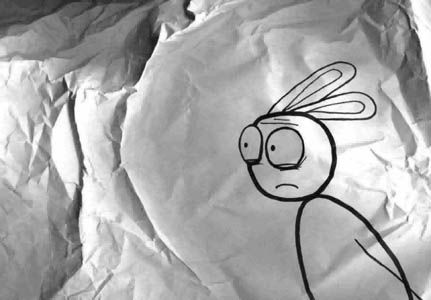 i gotta movie in my head! you wanna see it?
---
Who is online
Users browsing this forum: No registered users and 5 guests