Today I started building my switch! Photos of progress are below. I'll be finishing it off tomorrow as a mate's dropping the drill bits around this evening.
1. Parts although I'd forgotten to include the switch and jack socket here!
2. Base coat
3. Colour coat
4. Circuit, with the resistor
5. Circuit without the resistor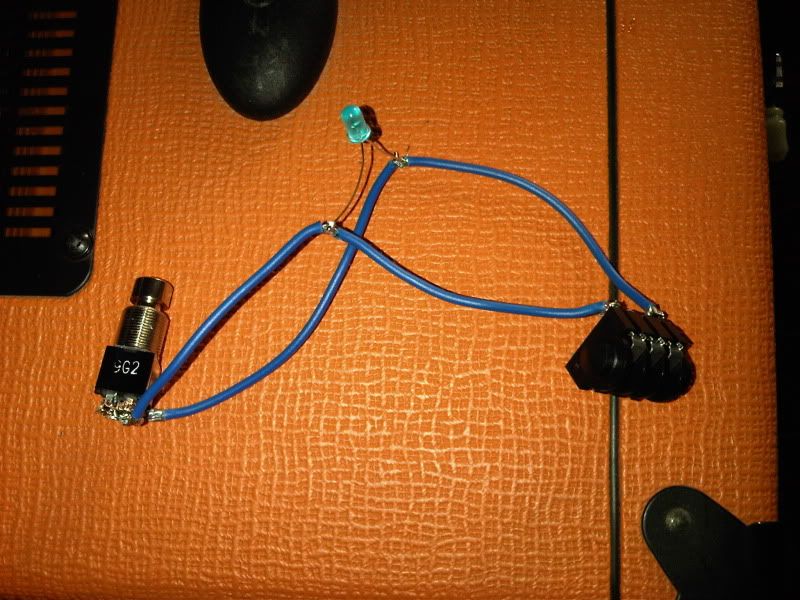 6. Casing with idea for decal. Black marks are the marks for where to drill the switch and the LED holes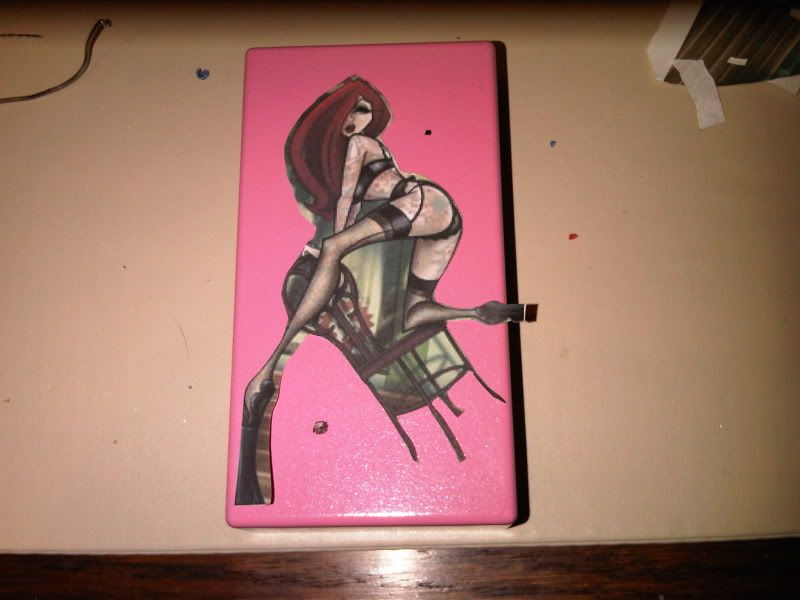 Decided to be a little more tasteful with the picture and I wanted a flourescent pink but damn that was expensive! Also the LED didn't work with the resistor in the circuit, but took it out and it worked no problem.
So hopefully, finished item tomorrow!