Moderator: bclaire
Dual Terror - When is it due out?

I'm GAS'ing for one!!
Gaz
---
---
---
New Member
Posts: 3
Joined: Wed Jul 08, 2009 2:02 am
My Orange dealer here said Sept/Oct at first, but now they are saying Christmas time! Sucks....
---
Tiny Terror
Posts: 129
Joined: Thu Apr 30, 2009 6:52 pm
---
Orange Hero
Posts: 468
Joined: Sat Jul 12, 2008 7:17 pm
Location: USA
humbucker still states july. but, that may be wrong?
---
---
The new Guitar World with Jimmy Page, The Edge and Jack White has a Dual Terror ad on the back cover, which got me all excited. Then I realized there had been no announcement, and that it was most likely just preemptive advertising to stir up interest.
---
Orange Master
Posts: 1018
Joined: Mon Feb 04, 2008 1:45 am
Location: Canada
i'm holding out for the triple terror, purely because the name sounds cooler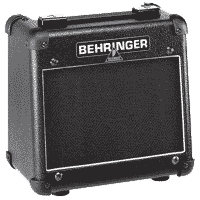 ---
MaxProphet wrote:i'm holding out for the triple terror, purely because the name sounds cooler
Terror Triple Threat
http//:
www.facebook.com/glocksband
---
Who is online
Users browsing this forum: No registered users and 69 guests