Well, as you should all know us students dont like paying for things. Especially when you can build something for $5 instead of paying ten times that. Even better when you can make it with junk you have lying around.
So I made footswitch for my Rocker 30H out of my Big Muff Pi. It has been sitting there for months, I hate having gear that I don't use. Also, I can't sell it because I've modded it heavily.
The switch on the top right enables the LED (which used to be red.) It shines green for dirty, off for natural. I included a switch so I can turn it off to save battery when not in use. Also, I can turn it on when its not plugged into anything.
Pic: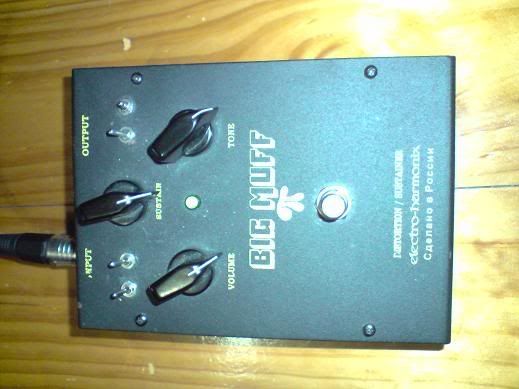 Just FYI, before it was a footswitch the switches were (from left to right) a low pass filter (to smooth out bass guitar distortion), a resistor change (adds bit more bass), a noise gate, and the top right used to be a feedback whose pitch was varied by the sustain control. Was a cool pedal, but I wasn't using it. Now I am.

So, is this a cool idea, or am I insane?